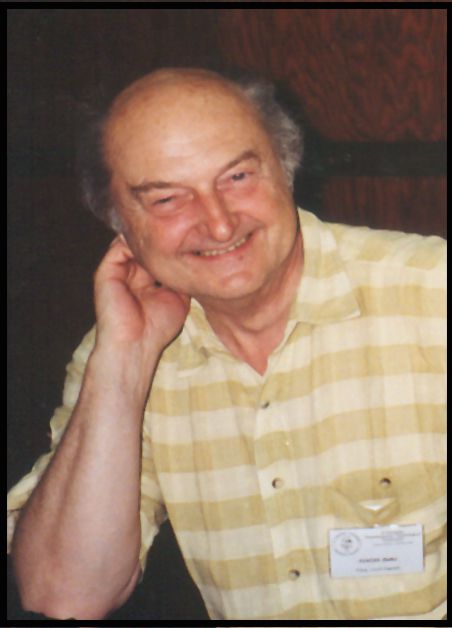 It is with sadness we report that Prof. Zlatko Kvacek, a longtime member of our advisory board, died 25 October, 2020. We will miss his friendship, mentorship, and dedication to the advancement of paleobotany around the world. He is well known for his wider-ranging research on Cenozoic floras and paleoecological analyses. Those who knew him have precious memories many friendly interactions centered around a shared love of studying fossil plants. He was a great facilitator of international research in paleobotany, known for his promotion of collaboration between scientists on both sides of the iron curtain well before the Berlin wall came down. He played a major role in organizing and hosting international palaeobotanical and palynological conventions in Prague.
At Acta Palaeobotanica, we are proud to have published, in 2007, a Festschrift volume on the occasion of his 70th birthday, with biographical sketches, a bibliography of his research to that time (now incomplete because of his continued research activity through 2020), and honorary research articles contributed by some of his many colleagues: https://botany.pl/ibwyd/acta_paleo/act-p47.htm
We will miss him.
Steven R. Manchester
Acta Palaeobotanica
is an international open-access, fast track journal publishing high quality contributions to palaeobotany and palynology. It is the only journal in Central and Eastern Europe focused on all fields of palaeobotanical and palynological investigations and publishes original palaeobotanical, palaeoecological, palaeophytogeographical, palynological, and archaeobotanical papers in addition to monographs, comprehensive review and discussion articles and book reviews.
All abstracts and full texts, beginning from volume 1 (1960), are freely accessible in the PDF format on the journal website. The journal does not impose article-processing charges or article-submission charges. For more information see guidelines for authors.
Editor-in-Chief: Maria Barbacka
Current issue
1/2020 vol. 60